Case study DONIDO Machine Industry Ltd.
4 min. read
Case studies 26 feb 2021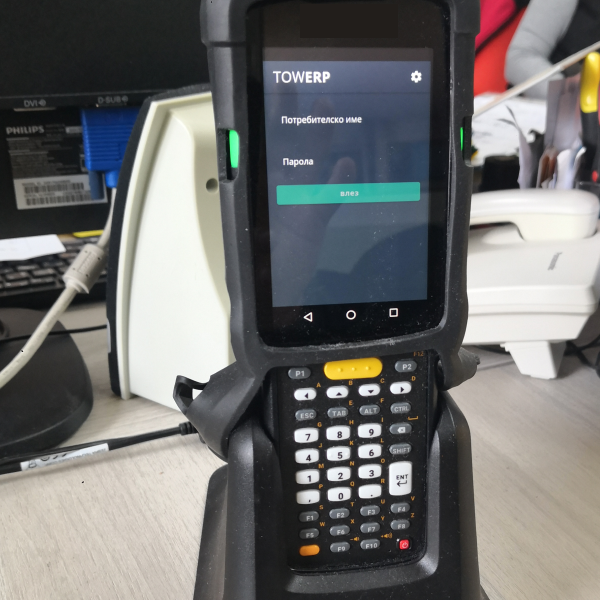 The Company
DONIDO Machine Industry Ltd. was founded in 1990 in Haskovo as a producer of components for the dairy industry. Only a year after they initiate the production of the first line for the famous Bulgarian white cheese. In due course of time DONIDO master the processes, implement innovative technology and enlarge the product range adding machines for dairy products, specialized production lines for cheese, washing systems and other components. Today DONIDO is second home for 150 workers and the biggest producer of machines for the dairy industry, exporting to over 15 countries in Europe, Middle and Far East.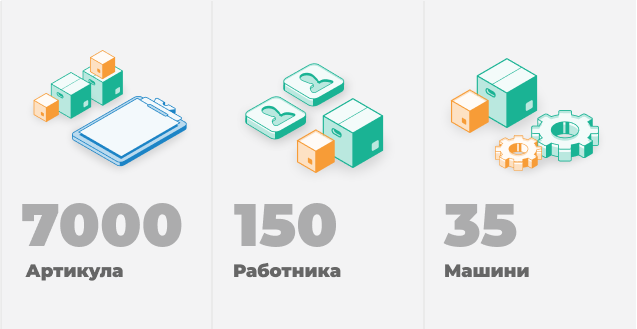 We selected TOWERP because of their professional and innovative approach to organize and optimize all activities in the company.
Radoslav Valchev, Managing director "Sales and marketing", DONIDO Machine Industry Ltd.
The Challenges
Our first impression of DONIDO was for quite an organized company and warehouse with clear business processes. The high level of organization actually explained their success and progressive development in the years. When we entered the company they already worked with a software which encompassed part of the activities without the production itself.
What made them search for an ERP solution?
The lack of a CRM module, for following and organizing the communication with their customers
The current system did not cover the production
Materials requests за were handled solely on paper which made the process quite difficult to track and dependent on the human factor
Despite the implemented system, manual calculation and paper work were still a common practice
Our main goal when searching for an ERP solution was to unity all of the activities and controlling in one end-to-end system. For many years we had been using a separate software for inventory management, spreadsheets for managing the production, outlook for customer relationship management and other electronic or simply paper methods. Then we realized that the whole work and information flow needs to be unified and covered by only one system.
Radoslav Valchev, Managing director "Sales and marketing", DONIDO Machine Industry Ltd.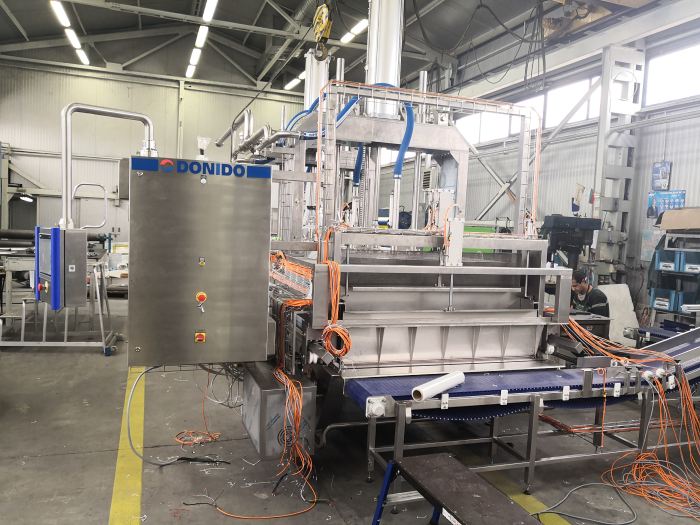 The Solutions
It was challenging for us to comprehend all of the processes and implement an integrated approach. We were expected to offer solutions for existing business cases in an already well-organized environment. We had to fit all of the possible options to the specifics of make-to-order production.
Here are some of the optimizing functionalities we implemented:
CRM module
The incoming communication is recorded in the CRM module in communication threads. Each thread covers both incoming and outgoing correspondence, the tasks assigned and links with other modules - Client orders, Production orders, Financial center, etc.
Notification center by the social networks example
Key functionality for DONIDO employees is the so called mentioning (@ivanpetrov) which automatically generates mention notification in the notification center. What makes this functionality even cooler is the option to mention not just users but a product, a department or an order with a quick link to the object itself.
Client orders upon approval
The business logics and production specifics in DONIDO require an approval from someone on a higher position for each client order and an option to return it for revision. This process is organized in the Client order module and saves a lot of time to all parties.
Materials requests and transfers
By using materials requests and transfers linking to each item in the production line we can precisely track the quantity of materials used in production. Supply chain management is thus optimized based on current and required stock availability.
Outsourcing module
This module keeps track of all outsourced orders together with the materials and costs for the production of slug and finished products.
Reservations
This module enables tracking not only the actual availability of products and materials but also what part of that stock is free for sale or input in production. The system reserves or releases materials automatically based on predefined automations.
Shipping
Shipping is directly linked to Client orders. Thus, enabling automatic tracking of each order completion and expected or missed deadlines.
Financial center
Invoices and payments can be directly processed in the Financial center. They are directly connected with Shipping, Client orders and Purchase orders. Upon incoming payment the system automatically updates the financial status of the document. Based on those statuses it notifies about expected or delayed payments.
Document center
Because of DONIDO's ISO standardization it was crucial for the system to generate standardized documents upon execution of certain activities.
The Outcome!
It has been 2 years already for DONIDO working in a TOWERP environment.
We integrated the system in 2 stages for a total period of 6-7 months.
What did TOWERP change for DONIDO?
We have reached higher engagement and corporate responsibility in the employees by integrating CRM module. This is also valid for the communication with their customers. For those 2 years DONIDO have recorded over 8000 communications and over 1800 tasks.
Each client order is organized in a separate thread - over 2000 threads for 2 years.
The time needed for approval and confirmation of an order is reduced. This is a crucial factor when working on highly competitive export markets.
The receipt of notifications for each change in an object (product, order, etc.) eliminates potential missing of an event. After the integrations DONIDO employees transferred all of the internal communication to TOWERP.
The integration of requests, transfers, returns and reservations modules the supply chain management was lead to a much higher level. Planning and Production modules on the other hand enabled the tracking and recording of accomplished work in real time.
Several things changed drastically after implementing TOWERP in the company but the major one is that: We now have full process traceability and accountability of the invested materials. Last but not least, TOWERP improved the communication with our customers and within the company.
Radoslav Valchev, Managing director "Sales and marketing", DONIDO Machine Industry Ltd.
Company overview: Leading machine producer for the dairy industry
Industry: Machine building
Size of the company: Mid-sized
Location: Haskovo
Organization: TOWERP
---